Helping Taxpayers with tenacity, Integrity, and passion since 1995
Going through tax audits, owing back taxes, or experiencing other tax related issues can be very stressful. The fines and penalties from delinquent taxes add up quickly. The IRS could get aggressive and garnish wages, seize property or lay bank levies or other remedies.
If you owe money to the IRS or state, the experienced team at IRS-Solutions LLC can provide the tax help you need. Our law firm deals solely in taxation-resolution issues. The staff includes Legal professionals, IRS enrolled agents and other accomplished taxation professionals who will fight for you and remove that burden from your shoulders.
Results
We work with you on a personal level to determine the best solutions for your unique needs, then leverage our seasoned expertise to achieve the best possible results.
Relationships
We are your trusted partner in success. Our firm is large enough to offer a full range of professional services at a fair price, but small enough to give you the individual attention that you deserve.
Relief
Rest assured that when a need arises, our firm is ready and capable to handle everything for you so you can focus on what matters most to you.
Meet The Owner
Manjit Singh brings over 30 years of experience in tax services and accounting. He has an MBA from George Washington University and a BS in accounting from University of District of Columbia. He is a Licensed CPA in DC, MD, and VA.
In his over 3 decades of practice, he has dealt extensively with the IRS. He is a member of American Society of Tax Problem Solvers, the Tax Mentor Group and several other organizations that deal exclusively in tax resolution services. He started out on his own in the early 90's and has a team of 12 people assisting him including accountants and Enrolled Agents. Manjit takes personal interest in every matter that comes to the practice, and he monitors everything personally to be best able to help his clients with his rich and diverse experience.
Manjit is a people's person and is very passionate about the work he does. He came to the United States as a teenager and has lived in the area for about 40 years. He has lived in three different continents and that makes him uniquely situated to connect with people from different backgrounds, cultures and walks of life. He understands the additional complexities faced by immigrants or people running international businesses and frequently advises his clients on foreign transactions, FBAR and oversees transfer of money, estate and account management.
A totally family oriented man, he lives with his wife of 31 years, two adult sons and a 21 year old dog. in his free time he likes to sleep!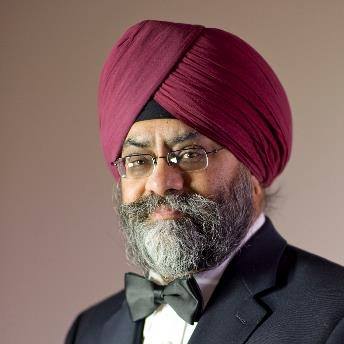 Manjit Singh
President and CPA
IRS-Solutions LLC